When it comes to cake, there is always room for one more! Add a commendable charity; a prize for the best cake; baking par excellence, and you know that the team at Blue Frontier will rise like soufflés to the challenge. Last week, we celebrated the amazing work that Macmillan does. We managed to raise a total of £602, and that's before Gift Aid! Blue Frontier matched the team donations to help increase our grand sum.
Macmillan Cancer Support encourages companies to participate in the world's largest coffee morning: a bake or fake cake day which allows people to buy or make their own cake to bring into the office to be admired, judged, and eventually devoured by hungry colleagues. The idea of hosting our own coffee morning came from Charlotte Osborne, one of our Senior Web Designers.
All styles of baking were on show with banana, lemon drizzle, raspberry, chocolate and even marshmallows featuring in the ingredients. We're really proud of the effort everyone put in and delighted to see so many skilled bakers in both the Salisbury and Southampton offices. The winners and runners up dazzled us with their baking skills and crafty creations.
In the Salisbury office, Sammy-Jo took home the title of Star Baker...
Starting with a base of dark chocolate, biscuit, butter, cinnamon and walnut, moving up to a filling of baked vanilla cheesecake, she ended with a crescendo of banana, dark chocolate, whipped vanilla cream, salted caramel drizzle and caramel shard topping. A veritable tower of yumminess! Those who tasted verified that the only way back from an experience like that was a quick 10K run.
In Southampton, James Roberts stole the show with a sumptuous quality chocolate brownie suffused with Maltesers, which, in keeping with their namesake, melted at the precise moment of cake entry point. Close runners up included Hayley's lemon drizzle and Ollie's Victoria sponge with a raspberry and marshmallow twist.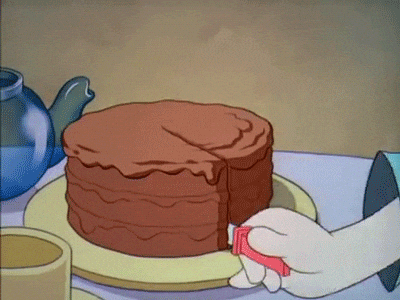 It took us a while to work it out, but a magnificent half-faked cake provided a big talking point with its ornamentation of Kit Kats, Oreos, Chocolate Fingers, Maltesers and Chocolate Buttons.
In the end, whether you faked it or baked it, it was all about sharing a laugh with colleagues, having a couple of party games, and we're delighted to have raised this sum for Macmillan.
If you would like to donate to this fantastic charity, it's not too late! You can still make a donation online.